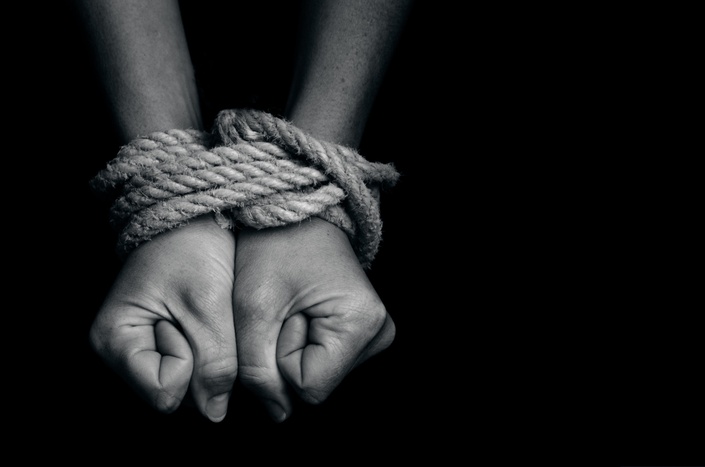 ZOE Activate - Human/Sex Trafficking
Human/Sex Trafficking
Welcome to ZOE Activate!
When you hear about the issue of human trafficking...how do you feel? Do you know enough about this world-wide epidemic? Do you long to get involved, but have no idea how to get started?
At ZOE, we desire to help women grow in their understanding and awareness of women's issues around the world...and are doing this, in part, through ZOE Activate.
Each ZOE Activate Session is a stand-alone event and will take roughly 90 minutes to complete. This edition on human/sex trafficking is the first of what will eventually be five sessions.

How does a ZOE Activate session work?

Appoint a facilitator. (This may be you!) The facilitator will go through the material in its entirety and do all of the exercises so that you have first-hand experiential knowledge of the material. It would be good to test all the links to be sure they are in working order. Provide hard copies of the worksheet that are downloadable in course. There will also be other materials that you will need to gather. Don't worry, we will walk you through it all!
Invite women to gather. This could be women from your community or church network. Ambience matters! We would encourage you to have a setting that is warm and inviting.(Think cups of tea…and cozy couches.)
As a facilitator you will not need to "know" the answers. You will simply create a space for conversation so that learning can occur. Trust that the Holy Spirit is at work in women's lives inspiring them to engage in Kingdom work. You get to come alongside Him as He does His work. We can't think of anything more exciting.
Invite God to be present in each session and ask for your community to be in prayer as you journey together. God has an agenda for your group!
ZOE Activate is not a "for profit" venture. We want quality affordable material to be available for women across Canada. We always gratefully receive donations of support at through our website at www.zoenetwork.ca
Your Instructor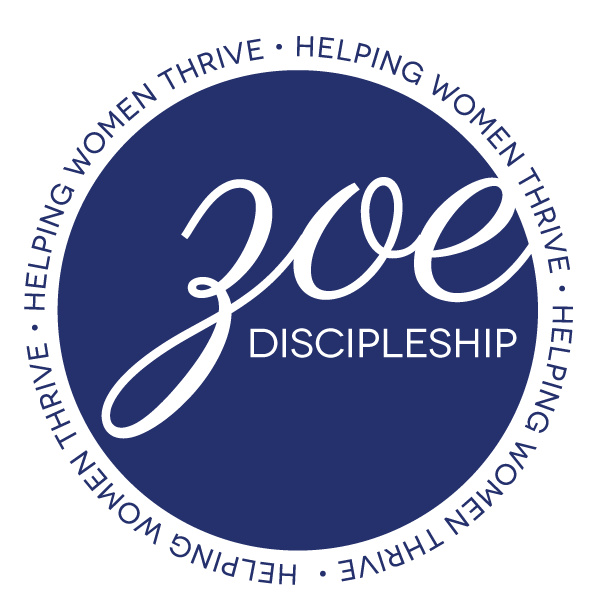 Zoe courses are written by a group of pretty passionate women!
Les cours ZOE sont écrits et enseignés par un groupe de femmes passionnées!
LEANNE MCALISTER

Leanne McAlister is the lead developer of ZOE Resources. She is an ordained minister with PAOC and holds her Masters of Ministerial Leadership from Southeastern University. She is also an accredited leadership coach through Essential Impact. Leanne and her husband Darcy divide their time between Asia and Canada working with leaders. Their areas of expertise include shared leadership, women in leadership, self-leadership, team building and marriage coaching. They use coaching, mentoring, speaking and team building to support leaders in their growth. Leanne and Darcy recently became grandparents!

LEANNE MCALISTER (FRANÇAIS)
Leanne enseigne le cours IDENTITY (anglais). Elle aime aider les autres à comprendre le but pour lequel ils ont été créés, et ensuite elle les aide à cheminer dans leurs passions, leurs objectifs et leurs dons. Leanne, est ministre ordonné avec les APDC et elle coordonne le réseau Zoe, qui est composé des femmes des Assemblée de la Pentecôte du Canada. Leanne et son époux Darcy habite à Langley, en Colombie Britanique où Darcy est impliqué en tant que directeur des soins personnels et soins à la famille pour les missions internationales. Darcy et Leanne sont les parents de trois enfants adultes, et d'un jeune chien nommé Merry.
ANNE YANK
Anne is a women of vision who desires to see every women develop their full potentiel and take the place that God has prepared for them. She is the director of Women of Vision, the new name for women's ministries in the district of Quebec of the Pentecostal Assemblies of Canada. Anne holds her diploma with Institut Biblique du Québec and she is an ordained minister with the PAOC. She is also assistant pastor in her local church alongside her husband Jim. Anne and Jim have been married for over 40 years, they have five children and one grandson.

ANNE YANK (FRANÇAIS)
Anne est une femme de vision qui désire voir les femmes développer leur plein potentiel divin, et prendre la place que Dieu a pour elles. Elle est directrice du ministère FEMMES DE VISION, nouvelle appellation pour les ministères de la femme du district du Québec des Assemblée de la Pentecôte du Canada. Anne est diplômé de l'Institut Biblique du Québec et ministre ordonné des APDC, et elle est pasteur-adjointe dans son assemblée locale où elle sert auprès de son mari Jim. Anne et Jim sont mariés depuis au delà de 40 ans, ils ont cinq enfants adultes et un petit-fils.

Course Curriculum
Getting prepared...
Available in days
days after you enroll
At the event...
Available in days
days after you enroll
Follow-up...
Available in days
days after you enroll