FOR A FREE PREVIEW OF A PORTION OF THIS COURSE, SCROLL DOWN TO THE CLASS CURRICULUM AND PRESS THE BLUE PREVIEW BUTTONS!

Is there anything special about me?

Is there more to my life than what I am currently living?
I have dreams to make a significant impact, but I just don't know how to get started.
Does this sound like you? If so, the IDENTITY course may be a great "next step!"
Here is a course overview...

Session One: Acknowledging God's Unique Deposit
When you hear the word "Leader", what comes to mind? Do you see yourself as a leader? Women tend to disqualify themselves from leadership all of the time, thinking "that's just not me!" What if leadership was simply influence and it was possible to be influential in many different ways?

Session Two: The Power of Women Released

Women have always played an important part in God's economy. We believe that God still uses women! He never stopped!In this session we will look at this history of women leading in the church.

Session Three: The Power of God's Story in Your Life

God has had His eye on you from the beginning. Scripture tells us that "long before He laid down earth's foundation, He had "His eye on us!" God has been developing you for purpose your entire life! In this session we will look at Robert Clinton's work on the making of a leader and process your leadership timeline. Your timeline will help you see the story God is (and has always been) unfolding in your life.

Session Four: The Power of Courage

Leadership demands that we stretch ourselves. Sometimes we are able to push ourselves to meet the challenge before us and sometimes we resist and pull back. Our ability to rise to steeper challenges and take risks often rests on our current level of confidence. In this session we will look at how we can build our confidence.

Session Five: The Power of Next Steps

It is important to process what we are learning and this is always done best within community. In this session we will spend time sharing the insights gained from this course and talk about your "next steps."

By the end of the course you will have:
Defined your unique strengths and spiritual gifts.
Examined women and leadership and analyzed your personal attitudes and/or misgivings towards it.
Identified your own preunderstandings related to the Biblical mandate for women in leadership and created a plan for further study as needed.
Completed a Leadership Timeline to identify and shared a "Turning Point" in your personal journey
Mapped out your"next steps" for the further personal development.
We believe that every woman has been given a unique "deposit" of gifts and passions that God wants to use for His purposes! This course helps women discover those gifts and gives them the courage to respond to God's invitation to join Him in His work. Through teaching, exercises, and small group discussion, women of all ages can grow!
The Facilitator's guide is for group leaders or individuals who want to take the course. (Honestly, we encourage you to take the course WITH someone.) The participants guide has access to everything in the course EXCEPT for the teaching videos. This means that someone in your group needs to purchase the Facilitator's guide!
As a facilitator, you get access to a private Facebook group with other facilitators and the ZOE Team. You can request access to "ZOE RESOURCES TRIBE" on Facebook and we will add you!
*Please note - The coursework includes a a Strengthsfinder assessment which is currently listed at 19.99 USD and is not included in the enrollment cost of IDENTITY. The Strengthsfinder assessment is used throughout subsequent ZOE courses.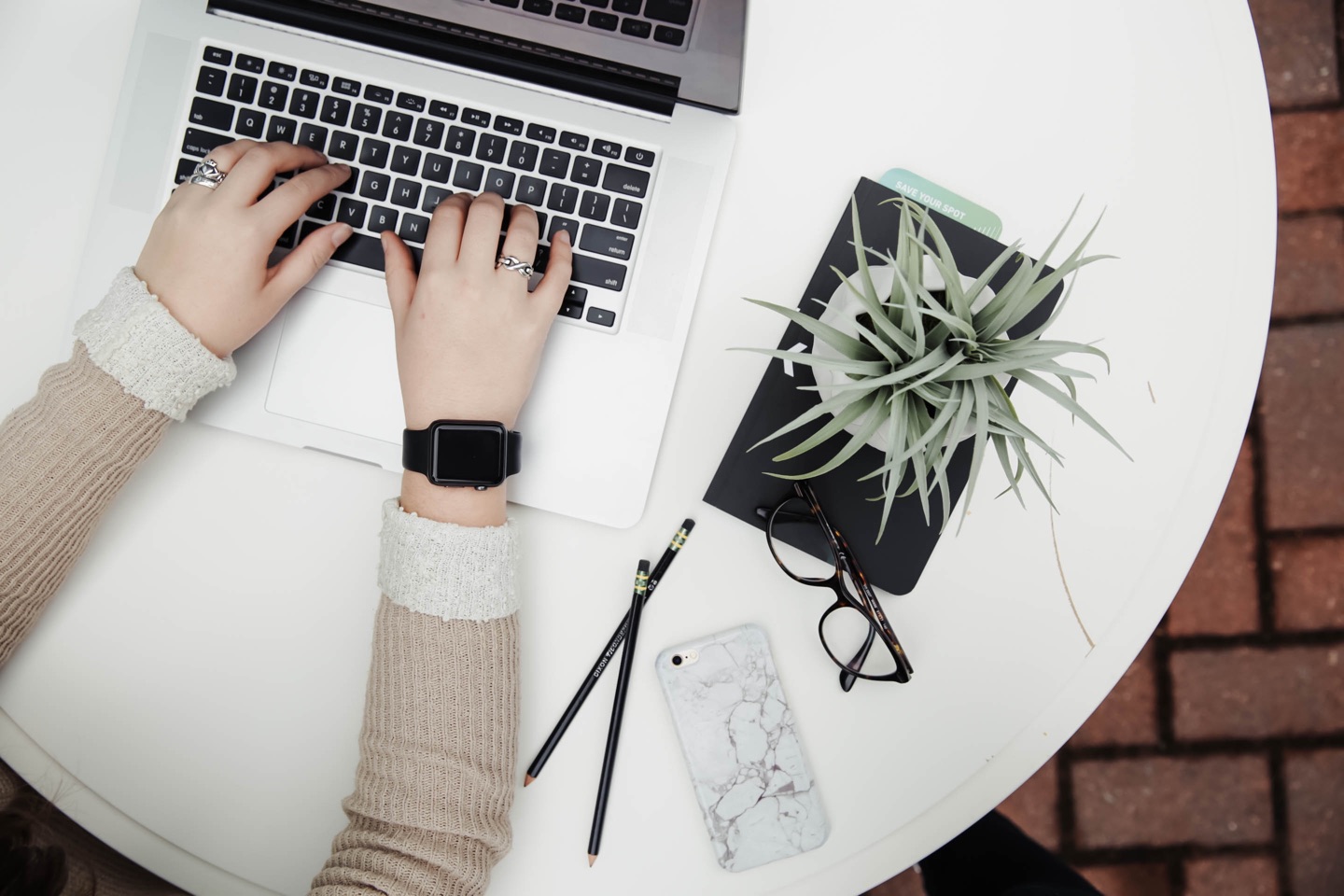 What people are saying...
As the national leader of a Pentecostal family of churches, ministries and leaders I am unequivocally a fan of the ZOE Network, its leadership and the ZOE Resources that have been developed. We have chosen to honour the clear call of God that is equally on women and men and we are passionate to see resources available that will motivate and equip women to be all that God calls them to be. – David Well, General Superintendent of the Pentecostal Assemblies of Canada
IDENTITY offers a theological, historical and sociological foundation for women who have absorbed mixed messages about their place in God's Church, causing them to be reluctant to step out and lead. This curriculum is unlike any other women's small group material I've seen. It is stunning in its breadth, powerful in its honesty, and unlimited in its life-shaping potential. - Patti Miller, Lead pastor of Evangel Pentecostal Church in Montreal, Quebec
I'm a huge fan, and looking forward to hearing how our communities, churches, nation and our world are impacted by the women who dig deep and work through the ZOE resources. - Ellen Graf-Martin, entrepreneur and President of Graf-Martin Communications
This curriculum will propel you forward! - Margaret Gibb, Founder and Director of Women Together
This course is going to transform nations!" – Cheryl Weber, Co-host and Senior Executive Producer, "100 Huntley Street"
The IDENTITY course will empower you to recognize your God-given gifts and talents. This knowledge is invaluable because you need to know who you are, to believe in what you can do. – Sherry Stahl, John Maxwell Certified Speaker, Trainer & Life Coach, Author and Soul H2O Blogger
ZOE Resources are a tangible, quality product that will empower and equip women to be effective leaders in whatever realm they find themselves. Developed by women leaders who are experienced, competent, this material has been refined in the trenches of life. – John Caplin, John F. Caplin Coaching and Consulting
As a leader, the Identity course has provided me with a wealth of information with regard to the strengths and spiritual gifts of women in our community. – Joanne K., British Columbia
Once I acknowledged my God given gifts and talents, God gave me opportunities to use them. – Lorna, Australia
ZOE courses offered me a focused platform around which I could invite Christian women to join me on a journey of discovery about identity and belonging. – Carmen K., Saskatchewan
I have found so much freedom. I no longer fear being seen as haughty or prideful to be using my gifts fully and out loud. I used to strive to stay small and hidden with my gifts unless I was asked to use them. I am grateful for what I've learned. – Loralie P., Alberta
Your Instructor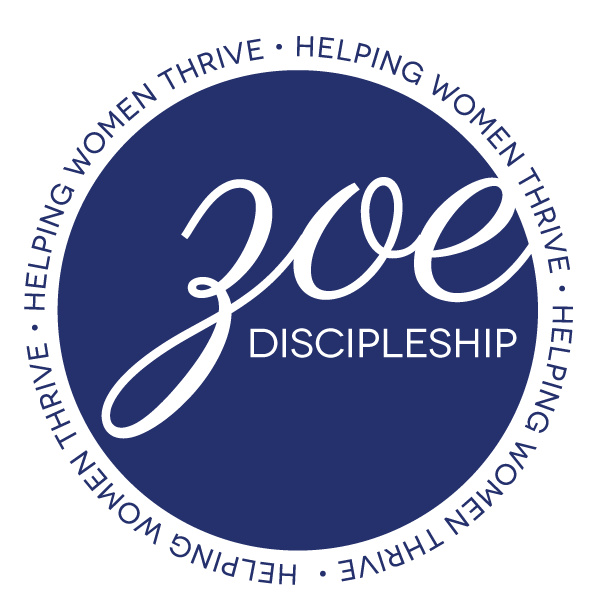 Zoe courses are written by a group of pretty passionate women!
Les cours ZOE sont écrits et enseignés par un groupe de femmes passionnées!
LEANNE MCALISTER

Leanne McAlister is the lead developer of ZOE Resources. She is an ordained minister with PAOC and holds her Masters of Ministerial Leadership from Southeastern University. She is also an accredited leadership coach through Essential Impact. Leanne and her husband Darcy divide their time between Asia and Canada working with leaders. Their areas of expertise include shared leadership, women in leadership, self-leadership, team building and marriage coaching. They use coaching, mentoring, speaking and team building to support leaders in their growth. Leanne and Darcy recently became grandparents!

LEANNE MCALISTER (FRANÇAIS)
Leanne enseigne le cours IDENTITY (anglais). Elle aime aider les autres à comprendre le but pour lequel ils ont été créés, et ensuite elle les aide à cheminer dans leurs passions, leurs objectifs et leurs dons. Leanne, est ministre ordonné avec les APDC et elle coordonne le réseau Zoe, qui est composé des femmes des Assemblée de la Pentecôte du Canada. Leanne et son époux Darcy habite à Langley, en Colombie Britanique où Darcy est impliqué en tant que directeur des soins personnels et soins à la famille pour les missions internationales. Darcy et Leanne sont les parents de trois enfants adultes, et d'un jeune chien nommé Merry.
ANNE YANK
Anne is a women of vision who desires to see every women develop their full potentiel and take the place that God has prepared for them. She is the director of Women of Vision, the new name for women's ministries in the district of Quebec of the Pentecostal Assemblies of Canada. Anne holds her diploma with Institut Biblique du Québec and she is an ordained minister with the PAOC. She is also assistant pastor in her local church alongside her husband Jim. Anne and Jim have been married for over 40 years, they have five children and one grandson.

ANNE YANK (FRANÇAIS)
Anne est une femme de vision qui désire voir les femmes développer leur plein potentiel divin, et prendre la place que Dieu a pour elles. Elle est directrice du ministère FEMMES DE VISION, nouvelle appellation pour les ministères de la femme du district du Québec des Assemblée de la Pentecôte du Canada. Anne est diplômé de l'Institut Biblique du Québec et ministre ordonné des APDC, et elle est pasteur-adjointe dans son assemblée locale où elle sert auprès de son mari Jim. Anne et Jim sont mariés depuis au delà de 40 ans, ils ont cinq enfants adultes et un petit-fils.

Course Curriculum
INTRODUCTION
Available in days
days after you enroll
PERSONAL STUDY BEFORE YOUR FIRST SESSION...
Available in days
days after you enroll
GROUP SESSION ONE - ACKNOWLEDGING GOD"S DEPOSIT
Available in days
days after you enroll
Just a word about our course fees…
We are passionate about women finding out who they are and what they are living for! It is what gets us up each morning!
We believe that no one should ever be held back from this message because of money.
All of our course fees reflect today's market value and they help us cover our costs, particularly in the area of French translation. We also believe that our efforts are worthy of your financial investment.
That said, our fees should never be seen as a barrier. If you are in need of the resources we offer, yet are unable to pay, please contact us for special consideration at [email protected]
Blessings on you!

Frequently Asked Questions
When does the course start and finish?
The course starts now and never ends! It is a completely self-paced online course - you decide when you start and when you finish. While this course can be completed by an individual, we recommend that it be completed in small group?
How long do I have access to the course?
How does lifetime access sound? After enrolling, you have unlimited access to this course for as long as you like - across any and all devices you own. Facilitators can take unlimited groups through the course.
What if I am unhappy with the course?
We would never want you to be unhappy! If you are unsatisfied with your purchase, contact us in the first 30 days and we will give you a full refund.
What is the difference between the Facilitator's edition and the Participant's edition?
The Facilitator's edition includes all of the teaching videos, while the Participant's edition does not. If you are going through the course as a group, only one person needs to purchase the Facilitator's Guide.