Your Instructor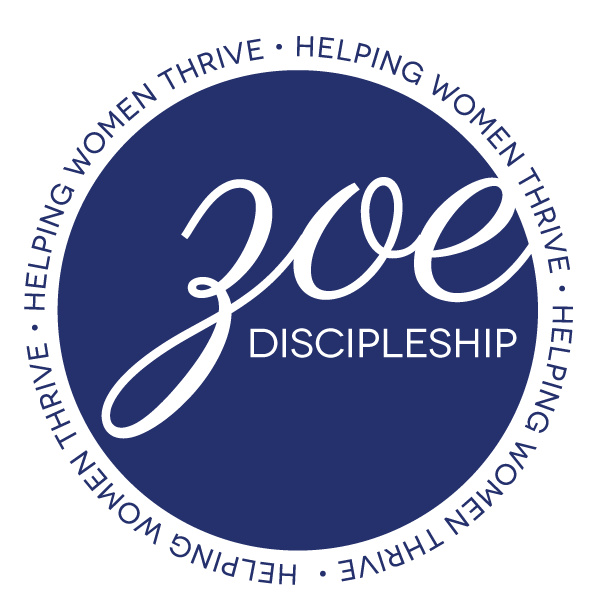 Zoe courses are written by a group of pretty passionate women!
Les cours ZOE sont écrits et enseignés par un groupe de femmes passionnées!
LEANNE MCALISTER

Leanne and her husband Darcy reside in Langley, B.C. where they serve with the Pentecostal Assemblies of Canada as the Personnel and Family Life Director of International Mission. Leanne is passionate about linking Canadian women with the needs of women overseas as well as developing women in leadership. She is an ordained minister with the PAOC and serves on the preaching team of Living Waters Church in Fort Langley. She loves helping others understand who they were created to be and then assist them in walking it out through their passion, purpose and gifting. Darcy and Leanne have three young adult children and have just become empty nesters.
LEANNE MCALISTER (FRANÇAIS)
Leanne enseigne le cours IDENTITY (anglais). Elle aime aider les autres à comprendre le but pour lequel ils ont été créés, et ensuite elle les aide à cheminer dans leurs passions, leurs objectifs et leurs dons. Leanne, est ministre ordonné avec les APDC et elle coordonne le réseau Zoe, qui est composé des femmes des Assemblée de la Pentecôte du Canada. Leanne et son époux Darcy habite à Langley, en Colombie Britanique où Darcy est impliqué en tant que directeur des soins personnels et soins à la famille pour les missions internationales. Darcy et Leanne sont les parents de trois enfants adultes, et d'un jeune chien nommé Merry.
MARVELYN SCHELL
Marvelyn and her husband Gary recently returned from Southern Africa, where they served as PAOC Global workers for over a decade. While serving in Africa, Marvelyn worked as the South Africa Project Manager for Child Care Plus. She also worked with the mothers of her CCP kids and developed a leadership training program that offered micro-finance loans to women starting small businesses. Marvelyn loves to see women do well! She is now based out of London, Ontario where her husband pastors. Gary and Marvelyn have two young adult daughters who are currently furthering their studies.

MARVELYN SCHELL (FRANÇAIS)

Marvelyn enseigne le cours Activate (en anglais). Marvelyn et son mari sont de retour au Canada après avoir servit en tant que missionnaires en Afrique du Sud pour plus d'une décennie. Durant son service en Afrique, Marvelyn a été chargé de projet pour Child Care Plus dans le Sud de l'Afrique. Elle a aussi travaillé avec les mères des enfants de CCP et elle a développé un programme de formation au leadership qui offre des prêts à des femmes dan le but de les aider à débuter des petites entreprises. Marvelyn aime voir les femmes réussir! Elle habite maintenant à London en Ontario où sont mari est pasteur. Gary et Marvelyn sont les parents de deux filles adultes qui poursuivent leurs études.
ANNE YANK
Anne is a women of vision who desires to see every women develop their full potentiel and take the place that God has prepared for them. She is the director of Women of Vision, the new name for women's ministries in the district of Quebec of the Pentecostal Assemblies of Canada. Anne holds her diploma with Institut Biblique du Québec and she is an ordained minister with the PAOC. She is also assistant pastor in her local church alongside her husband Jim. Anne and Jim have been married for over 40 years, they have five children and one grandson.

ANNE YANK (FRANÇAIS)
Anne est une femme de vision qui désire voir les femmes développer leur plein potentiel divin, et prendre la place que Dieu a pour elles. Elle est directrice du ministère FEMMES DE VISION, nouvelle appellation pour les ministères de la femme du district du Québec des Assemblée de la Pentecôte du Canada. Anne est diplômé de l'Institut Biblique du Québec et ministre ordonné des APDC, et elle est pasteur-adjointe dans son assemblée locale où elle sert auprès de son mari Jim. Anne et Jim sont mariés depuis au delà de 40 ans, ils ont cinq enfants adultes et un petit-fils.

Course Curriculum
INTRODUCTION
Available in days
days after you enroll
Avant votre première séance
Available in days
days after you enroll
Séance 1 - Reconnaître le dépôt unique de Dieu en vous
Available in days
days after you enroll
Frequently Asked Questions
When does the course begin and end?
The course begins now and never ends! This course that you follow on line is done at your own pace - you decide when you begin and when you finish.
For how long do I have access to the course?
How about life access? When you register, you have unlimited access to the course for as long as you wish - on any and all of your device.
Que puis-je faire si je suis mécontente avec ce cours?
Nous ne voulons surtout pas que vous soyez mécontente! Si vous êtes insatisfaite avec l'achat de ce cours, communiquez avec nous dans les 30 jours suivant votre inscription, et vous obtiendrez un remboursement complet.
À quel moment le cours débute et se termine?
Le cours débute maintenant et ne se termine jamais!. Ce cours que vous suivez en ligne ce fait entièrement à votre rythme - vous décidez quand vous débutez et quand vous finissez.
What can I do if I am unhappy with the course?
We certainly don't want you to be unhappy! If you are not satisfied with the course, contact us within 30 days of registering for the course, and you will receive a couple refund.